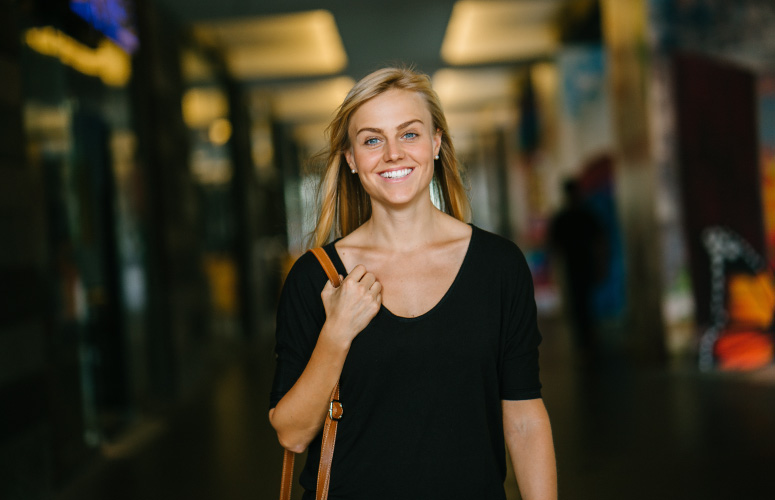 Have you ever seen photos of celebrities as they walk the red carpet and wondered how on earth they all have perfect, sparkling smiles? While some may have won the genetic lottery, received excellent orthodontic care in their youth, stuck steadfastly to a perfect dental care regimen their entire life, or some combination of the above, that's likely not the case for everyone. Many of the dazzling smiles you see in movies, on television, or in magazines have been perfected with porcelain dental veneers. Similarly, that Hollywood smile is an option for you here at Prairie Dental Group!
What Are Porcelain Veneers?
Veneers are thin shells of porcelain customized to fit perfectly over teeth that are misshapen, discolored, chipped, cracked, broken, and/or too widely spaced, resulting in a radiant smile. They are tooth-colored and bonded to the teeth for a permanent solution to cosmetic dental issues. Additionally, dental veneers are durable, difficult to stain, and easy to maintain with daily brushing and flossing, and biannual dental visits.
How Are They Applied?
The dental veneers design process is tailored to the individual patient to achieve picture-perfect results:
First, in order to create your custom-crafted dental veneers, you'll need to visit Prairie Dental Group for a consultation during which we'll discuss and design your desired smile improvements.
Then, we'll remove a small portion of the enamel from each tooth's surface that will be getting a veneer, and take impressions of your teeth to ensure the best fit for each veneer.
Once your completed veneers are ready, it's time to permanently apply them to your teeth. This final step involves cleaning your teeth and safely etching them to provide gripping texture.
Lastly, the dental veneers are then adhered to your teeth using a special dental cement. And, voila! You'll have the beautiful smile you've always wanted.
We Can Help You Achieve Your Dream Smile!
Don't let your teeth's imperfections keep you from looking and feeling your best. Dental veneers are a permanent solution to some of the most nagging dental problems. Take a step toward the flawless smile of your dreams by contacting our Eden Prairie dental team today to set up a cosmetic dentistry consultation.
Contact Us