Dental Implants in
Eden Prairie, MN
If you're missing multiple teeth (or even one tooth!), dental implants can improve the health and appearance of your smile. We provide start-to-finish implant services which means we can complete the entire implant process in-house without having to refer you out to other dentists. Questions? Contact our office to schedule your implant consultation. We look forward to helping you achieve a beautiful, fully-functioning smile!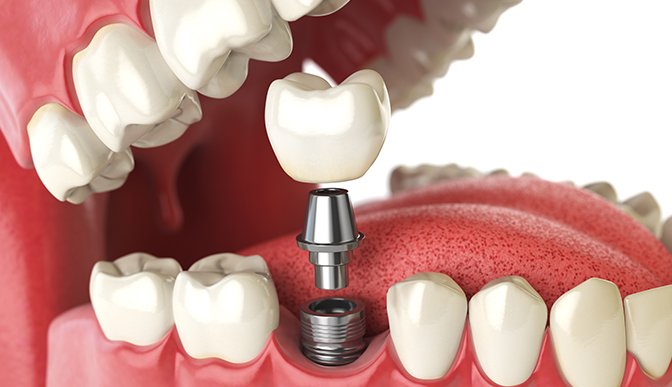 What Are Dental Implants?
Unlike most tooth replacement options, implants replace more than just the crown of your tooth, they also replace the root. The dental implant itself is a small titanium post that we surgically place into your jawbone. The titanium is biocompatible so it fuses with your bone to create a stable foundation for the artificial tooth that we attach on top. Depending on the number of teeth you're missing and your preferences, we can top your implant with either a dental crown, bridge, or denture.
Benefits of Dental Implants
Implants are a popular tooth replacement method among patients and have a wide range of benefits.
Don't require additional maintenance, you can brush and floss normally
Long-lasting with proper care
Look natural and function like your other teeth
Preserve your facial shape
Prevent jawbone loss
Am I a Good Candidate for Implants?
If you're missing teeth, chances are that you're a good candidate for implants. However, there are certain dental issues our team will take into consideration before recommending implants. Candidates must have healthy gums and enough bone to support the implant. If you have gum disease, we can treat your gums to get them in great shape for implants. If you suffer from bone loss, we may be able to perform a bone graft to strengthen your jawbone for implant placement.
Contact us to schedule an appointment to see if implants are the right tooth replacement method for you!