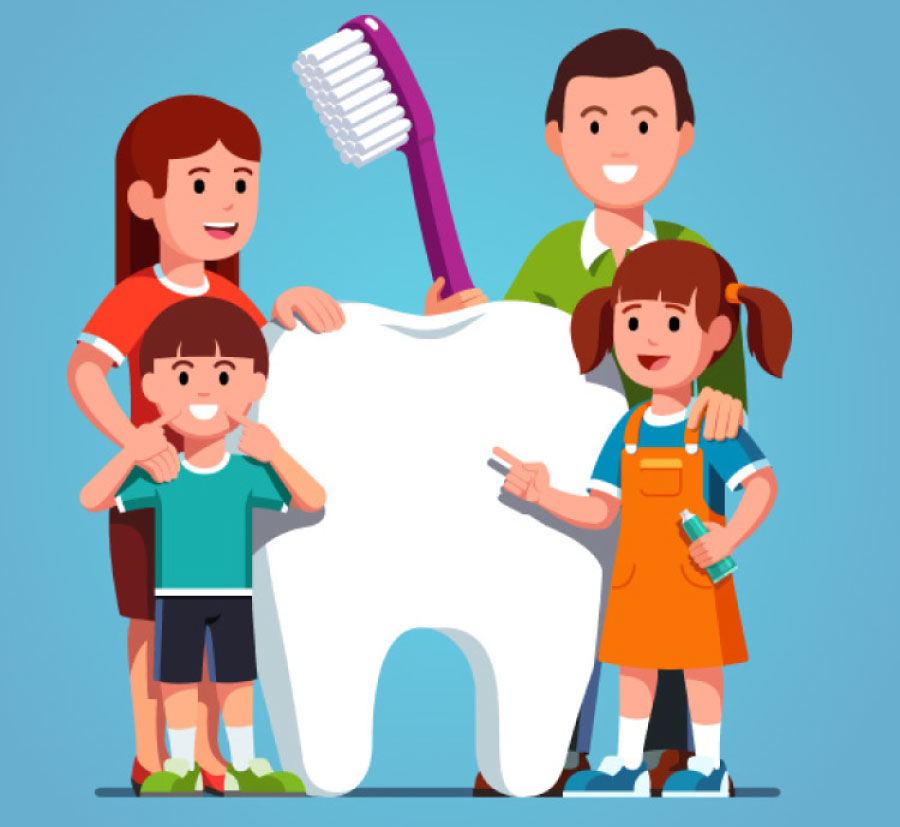 There are all kinds of dentists in most towns. There are pediatric dentists who only work with kids, orthodontists who provide orthodontic treatment, periodontists who focus on gum health, and more. Prairie Dental Group is considered a family dentist. We'd like to share five of the benefits of choosing a family dentist for your dental health needs.
1. One-Stop Shop
Between work, grocery store runs, school pick-up and drop-off, sports and playdates, we bet you're running around town a lot. That doesn't include the twice-a-year preventive care dental visits for each member of your family. Instead of having one dentist for the adults and another for the kids, a family dentist allows you to visit one place to get all the treatments your family needs. Plus, Prairie Dental Group offers many treatments that specialty dentists offer, like wisdom teeth removal, Invisalign®, gum therapy and root canals.
2. Easy Appointment Coordination
A family dental office offers another related benefit: convenient scheduling. With family block appointments, you can book everyone with same-time or back-to-back appointments so it requires just one trip to take care of your preventive care. Our dental office offers extended evening hours and some weekend appointment availability to make things even easier on your schedule!
3. A Relationship Built to Last
By going to the same dental group year after year, you can build a relationship with the dental team. Instead of being just another number to check off in their appointments for the day, you can become a valued member of their practice family. Additionally, when your family members can count on the same dentist through their teens and into adulthood, then trips to the dentist are like visiting an old friend!
4. Familiarity with Your History
Along with that trusted relationship with your dentist comes familiarity with your dental history. Instead of having to explain your priorities and goals, as well as your specific concerns or fears, your family dental team will come to know exactly how to curate your patient experience so you leave feeling happy and satisfied.
5. Stress-Free Visits
If you have dental fear or anxiety, having to make an appointment at a new place with unfamiliar faces can be enough of a stressor that you don't get the care that you need. By choosing a family dentist, you can count on the team being there for you year after year, so they become a trusted place to receive dental care.
Family Dentist in Eden Prairie
Are you looking for a new family dentist in Eden Prairie? Contact Prairie Dental Group! We provide comprehensive dental care in a warm, friendly environment. We also offer an In-House Dental Savings Plan that makes family dental care more affordable.
Contact Us