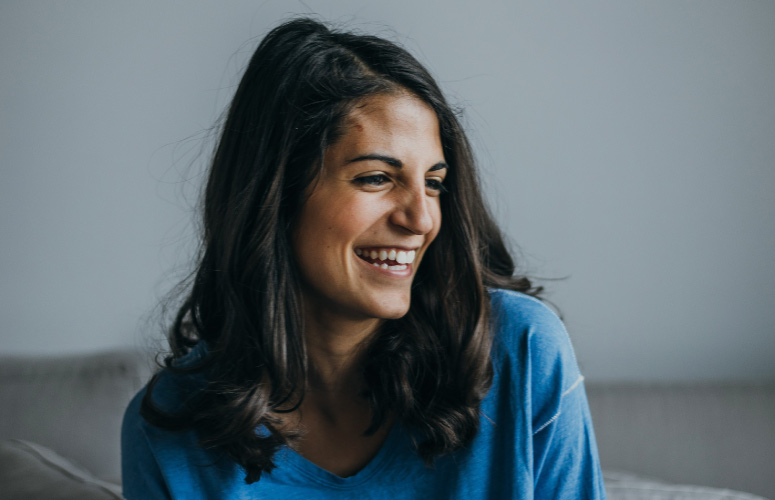 If you're missing one tooth or many teeth, you may worry that your options to restore your smile are slim. Fortunately, dental implants are a sturdy, realistic, and functional restorative dentistry treatment that can help revive any smile.
What Is the Dental Implant Procedure?
The entire procedure, from initial consultation to completion, can take up to a year, but it normally takes around five to six months. There are two major parts of the dental implants process:
Titanium Rod

The first part of the implant process is the insertion of the biocompatible titanium rod that acts as a replacement tooth root. We'll make an incision in your gum and drill into your jawbone to place the screw. This foundation allows for your replacement tooth to be firmly in place, so you won't have to worry about it slipping or popping out of your mouth.

Restoration

Then you'll need time to heal so that the implant fuses to your jawbone. We will take X-rays and impressions of your teeth to make a realistic-looking restoration to go atop your implant. The restoration is what you'll see above your gums, and could be a crown, dental bridge, or denture. This allows the implant to become fully functional and natural in appearance. The result is a strong replacement tooth that will seem just like a real tooth!
Why Dental Implants?
Dental implants are a great way to permanently fix lost or missing teeth and restore your confidence. They will not only give you a dazzling smile, but also help you chew and talk with ease. Best of all, they are fused to your jawbone so that you will never experience embarrassing slipping or spitting. With proper care, they can last up to 25 years.
How Do I Care for My Implant?
For the first few weeks after receiving your implant, you may experience some sensitivity, so be sure to brush very gently. But after that, you can treat your dental implants just as you would your regular teeth! You'll be able to eat, talk, and brush your teeth completely normally. Just remember that although your artificial teeth can't get cavities, keeping up with daily oral hygiene is critical to maintain the health of the gums and natural teeth surrounding your implants.
How Can I Finance My Implants?
You don't have to make a major financial sacrifice to get the smile of your dreams. Here at Prairie Dental Group, we pride ourselves in offering a variety of different
payment options
so you can finance your care according to your own budget. Ask about our own in-house Dental Savers Plan that saves you money on preventive care and 10% on our other dental services. Moreover, don't forget to check back frequently for our
promotions and new patient specials!
We also accept CareCredit® so you can take advantage of low monthly payments via their little to no interest payment plans.
We Can Restore Your Smile!
Our Prairie Dental Group team looks forward to helping you restore your beautiful smile. Contact us to learn more about this amazing procedure or to schedule a dental implant consultation today.
Contact Us