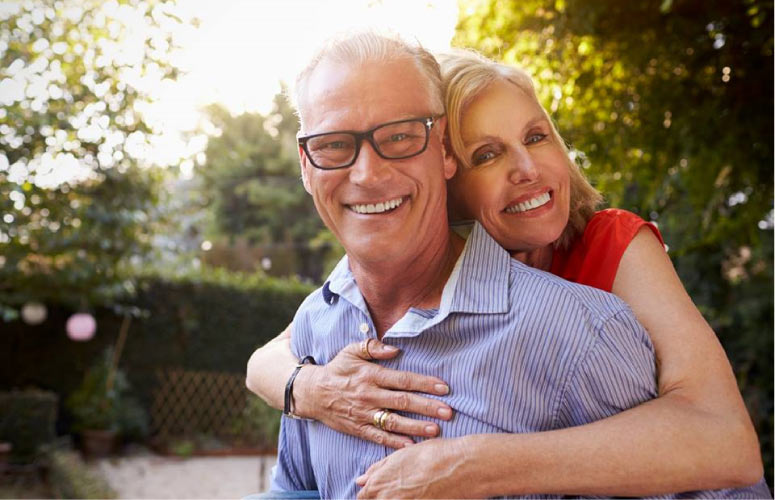 As we get older, it's not uncommon to have a missing tooth, or several. In fact, according to the American College of Prosthodontists, approximately 178 million Americans are missing at least one tooth. So clearly, if you are too, you're not alone! Dental implants can be a wonderful option to address a missing tooth. Read on to learn more about the dental implant procedure.
What Makes an Implant Different From Other Replacement Options?
Dental implants actually stand out among other options as more durable, more realistic, and sturdier–and there's a reason for that! Implants are actually the only restoration method that replaces not only the tooth, but the tooth root. The implant itself is a titanium post that works much like a screw when inserted into the jaw bone. The restoration then attached to the implant is a custom made false tooth that looks and feels just like the real thing. Implants typically last for decades, and stay set in place all the while.
A Closer Look at the Procedure
We glossed over the dental implant procedure in the previous paragraph, but now we'll take a closer look. The dentist will first prepare the area, performing an extraction if necessary. Since the implant procedure is considered oral surgery, sedation or anesthesia will be used before the dentist begins drilling. The procedure involves drilling a small hole in the jawbone where the implant's post will be placed. Then, the gums are returned to cover the area, and the implant is left to completely heal before the restoration can be attached.
Dental Implants at Prairie Dental Group
Ready for a false tooth that'll live up to the one you lost? Dental implants really are as good as the real thing. To learn more about them, check out the FAQs on our website. To get an implant, give us a call to book a consultation.
Contact Us