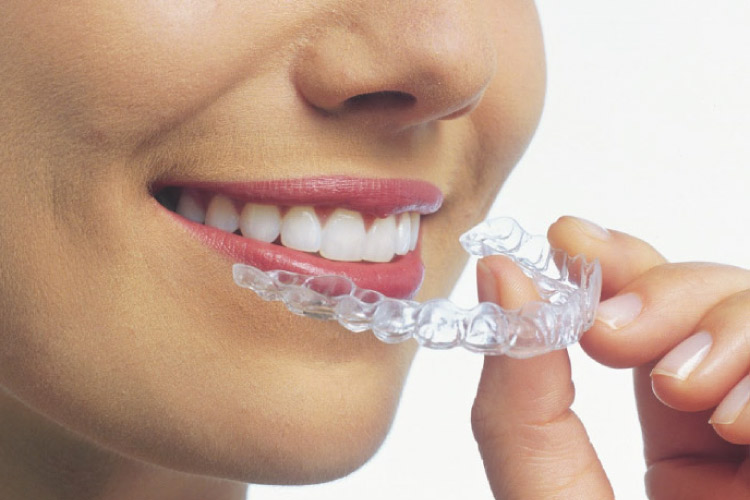 If you're ready to take that first step toward a straighter smile, you have a decision to make right off the bat: Invisalign or braces? Both have great strengths, but it's likely that one method will be a better fit for you than the other.
Invisalign and braces are both services that straighten the smile. So, if you're looking to rearrange your teeth, one of these could be perfect for you.
The Benefits of Invisalign
Invisalign is an amazing technology that straightens your smile discreetly. The process consists of a series of clear aligners that are custom-made to fit your personal treatment plan. You'll wear the aligners for 22 hours out of the day, taking them off to eat and drink, care for your teeth, and clean the trays. Not only are Invisalign trays practically invisible, but they are comfortable too. Finally, Invisalign consists of fewer appointments and a shorter treatment time than traditional braces typically do.
The Benefits of Braces
Traditional braces are tried and true. While some people, especially adults, avoid them because of their obtrusive appearance, there's no doubt that they are effective. Traditional metal braces are known to work well, and they can be used to target a variety of different cases, including more severe issues such as bite problems. While it may seem like a pain to have a tooth straightening method that's not removable, that pretty much guarantees that the treatment will be a success because the patient doesn't have to remember to follow important instructions each and every day.
Invisalign at Prairie Dental Group
If Invisalign sounds interesting to you, you're in luck. Here at our Eden Prairie, Minnesota office we offer Invisalign therapy. It all starts with a consultation, so book yours today! Call our office or visit our website to request your visit.
Contact Us