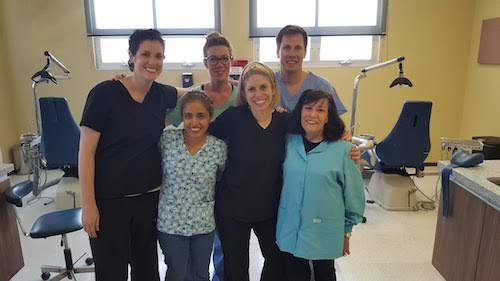 In June, Dr. Moos and part of the Prairie Dental Group team took a mission trip to Puebla, Mexico. They teamed up with Esperanza Viva Youth Homes to deliver much-needed dental services to at-risk children and youth.
Esperanza Viva Youth Homes
Since 1994, an organization in Mexico called Esperanza Viva Youth Homes has helped rescue, teach, nurture, and rehabilitate children and youth who are underprivileged, abandoned, or orphaned. Unfortunately, some of these kids have families that are either unable or unwilling to provide for them. Esperanza Viva Youth Homes provides loving, round-the-clock care to meet the needs of these vulnerable children. They offer a safe place to live, nutritious meals, clothing, play and exercise opportunities, schooling, church, and medical and dental attention.
Our Dental Help
Regular at-home oral hygiene and professional dental care is critical to promote healthy teeth and gums, especially for a child's developing mouth. Dr. Moos' team provided the children at the Esperanza Viva Youth Homes free dental work, including teeth cleanings, dental examinations, tooth fillings, and much more.
Importance of Routine Dental Care
A child's dental health affects the wellness of their entire being. Poor oral health contributes not only to dry mouth, bad breath, cavities, gum disease, and tooth loss, but it can also have serious systemic side effects, such as stubborn acne, pneumonia, and heart disease. Tooth decay is one of the most common chronic diseases in children, especially in areas of the world that lack access to fluoridated water that would strengthen their tooth's enamel via remineralization.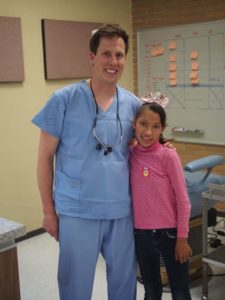 You Can Help Too!
We are thankful to have been able to take part in this mission trip. There are many different ways that you can help Esperanza Viva Youth Homes too! Donations alleviate the burden of their daily expenses caring for the children and keep the ministry functioning well. You can also sign up as a volunteer advocate or sponsor a child every month. Every little bit helps!
Schedule Your Own Child's Next Checkup
Even if you aren't financially able to help Esperanza Viva Youth Homes, you can take care of your own oral health and that of your children. Teach your children to brush their teeth twice a day for two minutes each time, to floss every day, and to drink plenty of water. Bring the entire family to see us every six months for cleanings and checkups! Contact us to schedule your visit. We look forward to caring for your family's smiles.
Contact Us